Collaborative Team Work
We emphasize collaboration in everything we do. In order for it to work though, you have to have the right team. We know a lot of consultants and developers, and we only work with the best. You can learn more about all of us by reading our bio information below.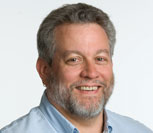 David Chilcott
Principal
David has an unusual set of skills that encompasses both the deeply technical and the deeply human aspects of both software and organizational development. David is the founder of Outformations and a principal. David has been designing and building custom business applications since 1989. He's the lead Agile Evangelist as well as the chief systems analyst and designer for Outformations.
His ability to abstract and capture complex system requirements and application flow, combined with his relational database application development experience, ensures that every Outformations solution has a solid, lasting foundation. His technical skills include use case and UML modeling; Unified Process, application architecture and design; web and desktop application development; various DBMS systems and Scrum, Lean, Kanban and other Agile development methodologies.
In addition to his background as a system architect, David holds a degree in group dynamics, and has completed formal training in creative problem solving, advanced facilitation, Innovation Games facilitation, non-violent communication (NVC), conflict resolution, Co-Active Coaching and Organization and Relationship Systems Coaching (ORSC). His passionate focus on collaboration and clear communication supports effective Agile business consulting, leadership and management support, team facilitation, training, and coaching.
With a long standing interest and commitment to supporting learning communities David has been actively supporting and participating in both national and local associations, non-profits and business organizations for over 30 years. He is a former president of the Bay Area Association of Database Developers, is on the Agile Open California conference organizing team and is a board member for the National ALN. He is also the founder and a coordinating committee member of both the Bay Area Agile Leadership Network (BayALN) Local Chapter and the Bay Area Agile Coaching Circles.
David is a husband, step-father, and grandfather, and is also active in healing, diversity, & social justice work.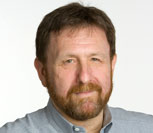 Don Robins
Principal
With over twenty years experience in custom business application development, Don has designed, built and delivered countless custom business solutions for clients of all sizes in a wide range of industries including biotech, aeronautics, transportation, manufacturing, human resources, import/export, medical, pharmaceutical, legal, broadcasting, entertainment, labor relations, land trusts, retail, real estate, financial, publishing, technology and education.
A native New Yorker and graduate of Cornell University first introduced to computers in 1975, he is experienced in designing and building custom data centric business applications for Windows desktop and Web platforms, with skills and expertise in requirements gathering, Agile practices, team mentoring and reusable application development frameworks and their implementation.
As Application Technology Director for Outformations, Inc., his current focus is on building Enterprise Line of Business (LOB) SmartClient and Rich Internet Applications (RIA) using Winforms, WPF and Silverlight, and leveraging reusable architectural patterns, frameworks, and toolsets such as IdeaBlade's DevForce and Microsoft's Prism, Unity and Entity Framework. He and his teams have also designed and built applications utilizing Web Services in ASP.NET and Windows Communication Foundation (WCF), and constructed Business Intelligence (BI) systems leveraging Microsoft's SQL Server tools for Analysis Services (SSAS), Integration Services (SSIS) and Reporting Services (SSRS).
He has a wide variety of experience with legacy database and application development technologies including Lotus Notes/Domino, DB2, ASP(c) with VB/COM and ColdFusion, and his desktop development platforms have included Access, VBA, VB3-6 and Visual FoxPro.
Don is a principal of Outformations, and former director, Vice President and President of the Bay Area Association of Database Developers (BAADD) for which he has led the .NET Developers User Group since August 2002.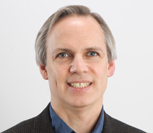 Eric Babinet
Senior Consultant
Eric Babinet is an experienced Agile coach and trainer with proven success transforming and growing a very large Agile organization. He was a key member of the team that helped Salesforce.com adopt Agile software development in 2006 and worked there until 2011 as an Agile Coach/Trainer and Director of Program Management, scaling the organization to over 125 Scrum teams. Salesforce is one of the most successful Agile companies and Eric has given presentations at major Agile conferences on many keys to their success.
Eric is passionate about creating healthy teams and organizations that bring out the best in people. He's a highly skilled group facilitator with extensive experience creating environments of trust, collaboration, learning, and successful project delivery. He has over 15 years of project and program management experience and has worked with successful project teams in a wide range of industries and company sizes.
He is a Certified Professional Co-Active Coach (CPCC) from the Coaches Training Institute and has completed in-depth training in Relationship and Organizational Systems coaching from CRR Global. He has a Masters degree in Applied Psychology from the University of Santa Monica and a Masters degree in Computer Science from Stanford University.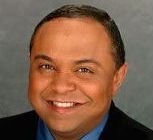 Michael Bell
Senior Consultant
Michael leads the Outformations organizational effectiveness and strategic change practice specializing in leadership development and global cultural competence.
He designs state-of-the-art training, leadership development programs and organizational change initiatives for corporate divisions and regional offices. He is an international consultant and executive coach with special expertise in organizational assessment, team-building and mentoring programs. He is an expert helping organizations to understand their cultures and their need for transformational learning.
Michael is a faculty member for Rockwood Leadership program and a graduate of Cornell University. Michael is a core member of two national think tanks, Fetzer Institute's "Healing the Heart of Diversity" and the "Bohmian Dialogue Research Group."
Michael is also an advanced facilitator using the conflict resolution model of Powerful Non-Defensive Communication (PNDC)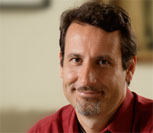 Volker Frank
Consultant
Volker Frank supports technology driven businesses improve their ability to deliver high quality products, quickly respond to changing customer demands and market conditions, and drive innovation. The center of effort is the ability to make business and product decisions based on generating customer value and build high performance teams through cultural change and great leadership.
Volker brings a unique blend of experiences in technology, leadership development and coaching to his work with clients. He has 12 years of experience in software consulting, UX design, business analysis and product strategy. His involvement in technology driven change initiatives gives him a deep sense for organizational change and organizational development. He provides leadership and agile transformation trainings in combination with team and executive coaching for corporations, medium sized companies and start-ups.
Volker is a Fulbright Scholar and holds a Master of Design from the University of Cincinnati. He has 10 years of experience in organizational systems work (Systemic Constellations) and is a certified NLP Master Practitioner.

Ron Lichty
Senior Consultant
Ron Lichty has been transforming chaos to clarity and making software development "hum" for most of his 20 years managing software development and product organizations. He has repeatedly been brought in as a "VPE of Fix-It" to solve problems like painfully slow product development, past-due estimates with no delivery in sight, challenges arising from geographically dispersed teams, scalability stymied by sluggish data integration, productivity bridled by uncertainty, an "order-taking mentality" from teams that should be eagerly proactive, and teams unable to break out of research and move on to development and delivery. Ron has repeatedly demonstrated that small tweaks can result in dramatic impacts to throughput, quality and customer focus.
Having authored both product and technology roadmaps, he understands the challenges of and barriers to both strategic and tactical planning - and how to overcome them. Having managed Apple's user experience development, he leads software organizations to deliver high quality products with exceptional customer experience.
He has led products and development for companies of all sizes, from startups to the Fortune 500, across a wide range of domains. He consults with teams working in Java, Microsoft, and open source technologies to make them more effective at development and delivery. His toolset includes creating roadmaps everyone can follow, focusing engineers on delivery, quality and customers, building communication with every part of the organization, mentoring directors, managers and team leads, motivating and inspiring software development teams, and increasing development throughput and delivering releases on time.
Ron is a mentor, a coach and a team-builder. His book "Managing the Unmanageable: Rules, Tools, and Insights for Managing Software People and Teams" is due out from Addison Wesley in July 2012. He co-chairs the Emerging Technology Special Interest Group (SIG) for SDForum and co-founded SDForum's Software Architecture and Modeling SIG a decade ago.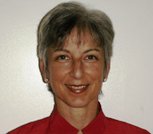 Susan Strasburger
Senior Consultant
Susan Strasburger leads the Outformations executive coaching and facilitation training practice. With over eighteen years of experience working with top US-based global corporations, Susan excels at designing customized, effective learning processes that lead to strategic personal and organizational changes. Modeling what she teaches, Susan partners with internal clients to strengthen their capacity to become exceptional leaders in their organization - through high-potential leadership, leadership facilitation skills, team development initiatives, train-the-trainer programs, as well as individual coaching and conflict-resolution interventions.
Susan is a Certified Master Coach through Interaction Associates, MBTI Practitioner through CPP, Diversity Leader through Equity Institute, and an advanced practitioner of Non-Violent Communication. She hold degrees from Yale University and Mills College, and will be completing her PhD in Psychology in the summer of 2008, focusing on presence, paradox and transformation in the workplace.